Figuring out how much your crypto is worth in cold, hard cash can be a cumbersome process.
When it comes to Bitcoin, Google has made the process easy for many months, with a handy crypto-to-cash converter that shows up when you search the word "Bitcoin."
As for Ethereum and the other altcoins, Google has been far less accommodating, until now.
Google has launched the same feature for Ethereum's currency Ether (ETH), as well as Litecoin (LTC) and Bitcoin Cash (BCH). Google displays the converter automatically when you search for Litecoin and Bitcoin Cash.
Litecoin
Bitcoin Cash
Ether
For now, to find the currency converter for Ether, you need to type 'currency converter' in your browser and select the coin from the drop down menu.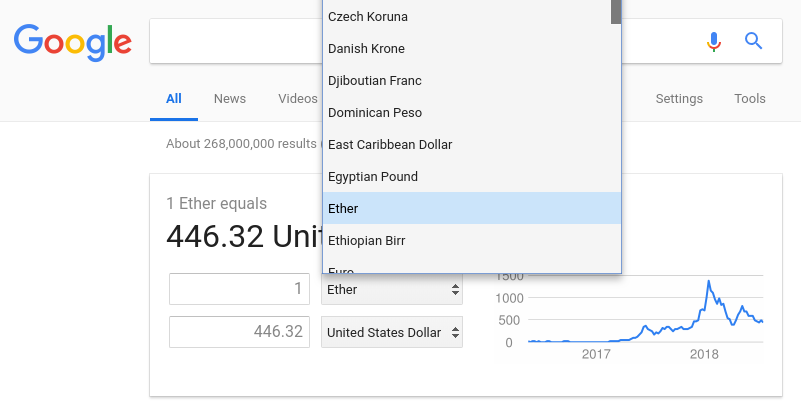 This post credited to Daily HODL Image via mjmonty/Flickr